---
Second Grade


---
I graduated from White Oak High School in 2004 and received my Associate's Degree from Coastal Carolina Community College in 2007. From there I worked full time as a Teacher Assistant here at CFE while going to school at night and online through ECU. I graduated with a BA in Elementary Education with a concentration in Reading in December, 2011.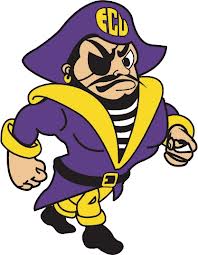 ---
From the age of 15 to 21 I worked in child care while in college. After receiving my Associate's Degree I was hired as a Teacher Assistant here at CFE. I've had the chance to assist in all elementary grade levels, finding that my heart belonged to the primary level. After three full years as a TA and doing my internship, I graduated with a BA in Elementary Ed. and was hired as a fourth grade teacher in January 2012. I thoroughly enjoyed my time with the fourth graders but knew in my heart where I was supposed to be. Therefore, I requested a transfer to the primary level, taught Kindergarten for three years, then moved up to 2nd a few years ago.
---
I am actually one of Jacksonville's few locals. My Granddaddy retired from the Marine Corps here in Jacksonville. Therefore, my Dad was born and raised here. My mom is from Maysville, a little town about 20 minutes down the road from here. They married and decided to keep Jacksonville as their home.
I got married Septembe of 2015 to Justin Smith and his son, Jamison, who is in first grade here with me at CFIE. We welcomed our baby girl, Tatum, into the world July, 2016. It's a fun time for all of us and I'm excited to have begun this new chapter of my life.